Original VW rims, with summer or winter tyres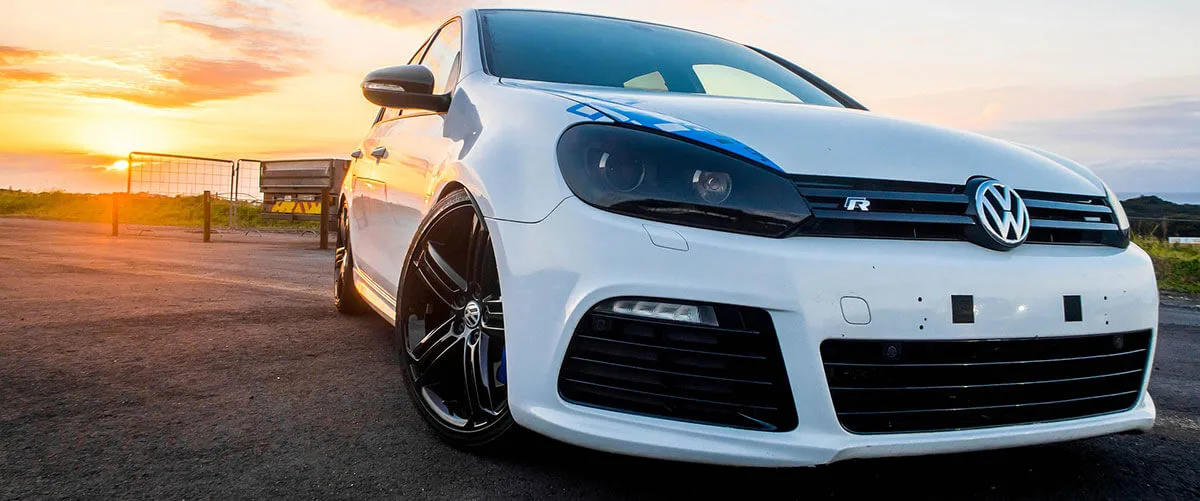 ---
▶ Imagine the possibilities your car has and how it will look with a set of
VW rims
. If you want to stand out, there's nothing better than these authentic
VW complete wheels
! They come in every shape imaginable, so they can turn any car into something special, no matter what kind of rims you have. ✔
---
Original VW rims: Originality paired with quality
Timeless design with a dash of sportiness - that's what distinguishes the Original VW Rims. In addition, the alloys score points for their low weight, which has a positive effect on fuel consumption and the driving experience. Since the total weight of the wheel and the unsprung mass of the brake system are also reduced with the VW rims, vibrations and noise are also reduced. This also improves the driving characteristics of the Golf, Scirocco and Co. Do you value economy and durability above all else? Then VW wheels are the right choice for you.
Would you like your Passat, Polo or Golf to be sporty and show at a glance that the wheels are full of spirit? The VW R-Line makes it possible. Instead of performance-enhancing engines, it's all about the visual change towards more dynamics, sportiness and power. The Pretoria wheels add that certain something to the already very sporty VW models and are available for the Tiguan, Beetle, Golf Touareg, Passat and Touran models, among others.
VW complete wheels are the perfect finishing touch for your vehicle
No matter what kind of complete wheels you like for your VW, they are of high quality and offer amazing performance. Plus, they look great on any model. All of the high quality finished and stylish rims are custom made for your Volkswagen. Originality coupled with quality will ensure you get the best for your car, because it's worth more!
There's no substitute for originality, so don't settle for accessory rims! The quality of your only contact with the road is also the most important thing! VW complete wheels have a strong influence on the handling and offer a lot of advantages:
Optimum fitting accuracy
Increased value retention
Longevity and high mileage
Excellent quality
The most popular VW wheel designs
For the VW Bus Multivan T5 T6 T6.1, there are clearly 5 following 18 inch wheels: Toluca, Palmerston, Springfield, Canberra and of course the Disc rims in white or silver. For VW Golf models, the rim designs Brescia, Marseille, Sevilla and the popular VW GTI rims Pretoria are in the lead. For the Passat or Scirocco, it's Talladega and Lakeville. Are you still looking for specific VW alloy wheels? Write us!
VW original rims at or24.de
Want to buy VW rims? Then you've come to the right place! In our or24.de shop you will find new and used VW original rims and complete wheels in the rim sizes 17, 18, 19, 20 and 21 inches.
Have fun shopping! If you have any questions, just call: +49 3831 / 66 77 110 or send us an email: info@or24.de
Your or24.de Team