Audi A4 rims with summer or winter tyres
Audi A4 rims: Top quality through originality
Would you believe us if we told you that there is a difference between Audi A4 rims and the rim on your car?
Then listen to us for a moment! Would it surprise or amaze you (in an interesting way) if we said that one of these things makes drivers safe in bad weather, but not other vehicles with accessory rims fitted.
---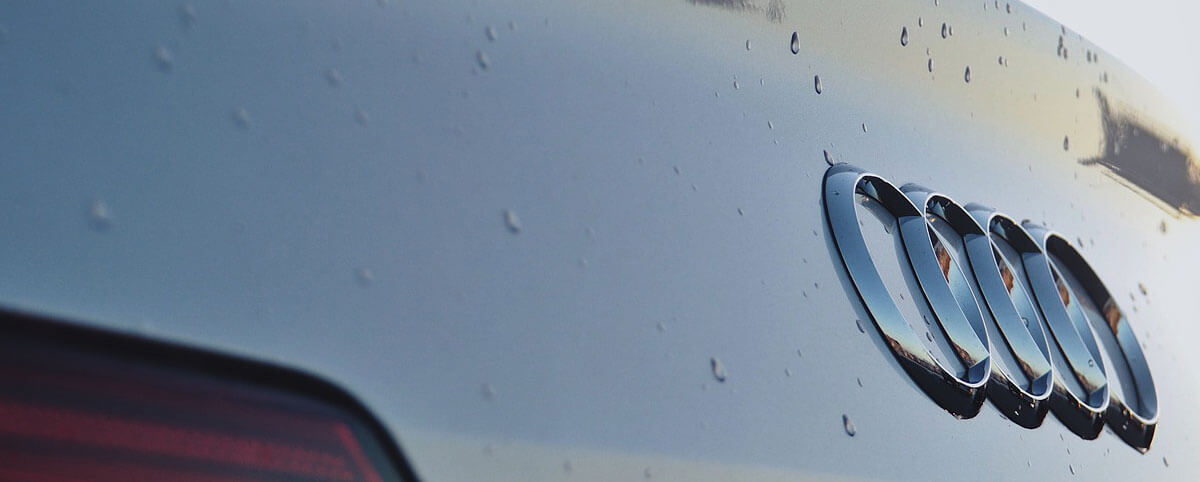 ---
Original Audi A4 Rims are designed to meet all your safety needs. Audi's research and development team is always on the lookout for new technologies in this area and has developed a rim that not only offers you a high level of traction, but also protects you better from impacts thanks to the integrated tyre tread!
As already described, the A4 covers a wide range from a sought-after everyday companion, to a powerful towing machine as the A4 Allroad, to a brute sportsman as the RS 4. Consequently, there is also a wide range of wheels and complete wheels for the A4. Whether 17 inch or 18 inch for your Sportback or 19 inch forged wheels for your RS4. The sportier forged wheels have a higher strength than normal aluminium rims due to the more complex production method. This in turn has the effect that the rims for Audi S4 and RS4 can be designed with even more filigree and are therefore lighter. This reduces the unsprung mass, which not only relieves the wheel suspension and shock absorbers, but also provides a significant plus in vehicle handling.
Buy Audi A4 complete winter wheels and complete summer wheels online
In our online shop, we offer you Audi A4 complete winter wheels and complete summer wheels at the best prices and in top quality. The summer wheels and winter wheels are specially designed for your Audi A4 S4. Thus you have an optimal driving behaviour. We carry alloy wheels from the Competition package as well as S Line wheels and the popular Rotor wheels. As a particularly convenient solution, we offer you complete wheels consisting of rims and summer or winter tyres. With these, you can be sure that both the rims and tyres are the perfect match for your A4.
Our range includes cast wheels, forged wheels, summer wheels and winter wheels, as well as the matching tyres. If you are looking for rims and tyres, we recommend our complete wheels, which include both and are therefore a particularly convenient all-in-one solution. So you're sure to find the right footwear" for your Audi A4/S4/RS4 in our shop - and at prices up to 70% below the manufacturer's price.
Permitted wheel and tyre combinations for the Audi A4 and rim sizes
We have the following rim sizes in our Audi Shop for the Audi A4 S4 B8 8H QB6 B9 models and model series: 17 inch, 18 inch, 19 inch. Basically, there are different model series of the Audi A4. These are:
B5 series (1994 - 2000)
B6 series (2001 - 2004)
B7 series (2004 - 2009)
B8 series (2008 - 2016)
B9 series (since 2017)
Original A4 Complete Wheels: Familiar Quality from Audi
With the original Audi A4 wheels you can always rely on the best quality. This is mainly due to the elaborate development and manufacturing processes. Furthermore, original Audi A4 rims also undergo several test procedures, so that you can always rely on "safe footwear". As a die-hard Audi driver, you also know that the traditional Ingolstadt brand does not rest on its laurels. For this reason, Audi equips its development centres with a great deal of technical know-how in order to constantly achieve new quality standards. So you see, the Audi slogan "Vorsprung durch Technik" also applies to rims.