Original BMW rims, with summer or winter tyres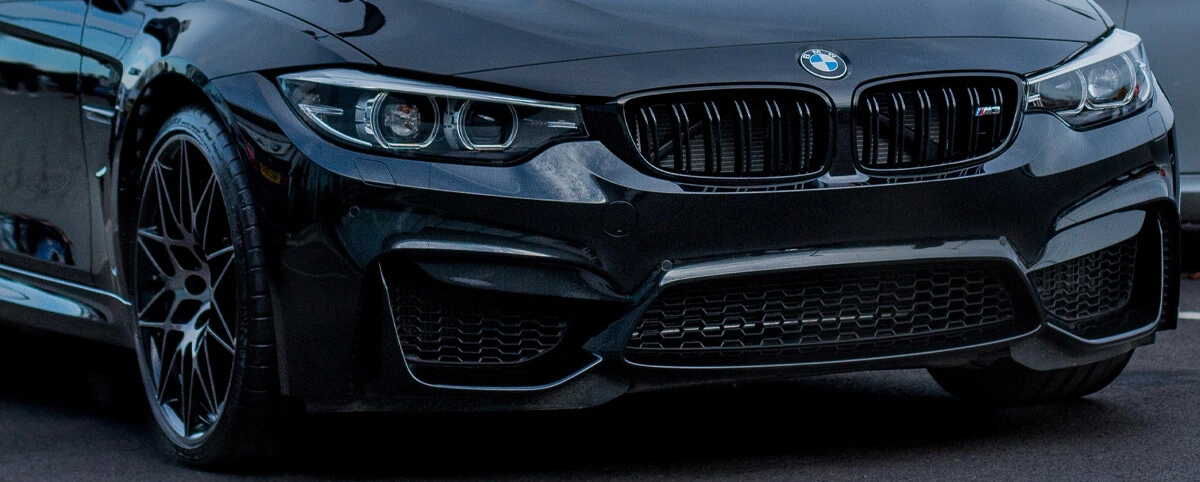 ---
▶ With a set of BMW rims you are prepared for anything. These high-quality alloy wheels are an investment that will pay off in full! With our large selection, we have the perfect BMW complete wheels for your car. ✔
---
Enjoy the absolute driving pleasure with original BMW wheels now!
When it comes to cars, BMW is one of the most innovative companies in terms of technology and design. BMW is also known for sportiness and performance. That's why Original BMW wheels make your vehicle something very special. All original BMW alloy wheels, whether summer rims or winter rims, will make your vehicle shine with style and sleekness. The various BMW models are designed to cope with any kind of driving conditions, be it a rain-soaked motorway or the dusty roads.
You should always consider BMW Genuine Rims for your model! The custom-made alloy wheels will show off both looks and safety as well as performance to their best advantage.
The best BMW complete wheels with unique designs
No matter what kind of driving experience you're looking for, you're sure to find the perfect set of wheels in our BMW wheel shop. If you're going to be taking long drives and need complete BMW wheels, there's nothing better than original parts from your own car manufacturer! So take your car to the next level with high-quality, authentic original BMW factory wheels! The ultimate in performance and style.
Your advantages at a glance:
Optimum fitting accuracy
Specifically tuned for your car, giving you optimum handling
Increased value retention of the entire vehicle
Longevity and high mileage due to excellent quality
We are certain that there is nowhere better to save money when buying BMW OEM rims or wheel sets than with us. Our customers are just happy to have found their perfect set at or24.de.
BMW original rims in highest quality and unbeatable prices
Although it might be tempting to just buy any accessory rims because they might seem more budget-friendly.... Don't make that mistake!
Only genuine BMW wheels give your car everything it needs to perform to its full potential. The performance of your vehicle will thank you if you choose high-quality original BMW rims (BMW OEM) from the Bavarian brand. The development centres have been expanded with a great deal of technical know-how to constantly achieve new standards for the world-renowned German brand.
BMW M Performance - perfect blend of style, performance and technology and driving experience
The M Performance department has made it its mission to develop high-performance vehicles that are both responsive and agile. Design, engineering and production use state-of-the-art technologies that have been refined over decades - with success rates unmatched by any other manufacturer on the planet.
BMW M Performance wheels are a must-have for any performance enthusiast! The sleek, unique designs transform your vehicle into something truly unique. Their special rim technologies give every car the perfect "BMW look" without compromising on durability or quality. The perfect blend of style, performance and technology is only possible with BMW alloy wheels. From silver to black, you'll find alus to suit your personal taste for your BMW models.
Take your M3, M5 or M8 to the next level with these premium performance rims. These alloy wheels are made by BMW M Performance for those who demand a high level of styling and technical perfection, as well as excellent on-road or off-road performance when choosing their vehicle.
or24.de BMW Felgen Shop
Want to buy BMW wheels? Then you've come to the right place! We have new and used BMW OEM rims and complete wheels for many models such as 3 and 5 series or X3 and X5 in rim sizes of 17, 18, 19, 20, 21 and 22 inches.
Have fun shopping in our BMW rim shop! You'll get the best prices. That's a promise! Our offers will put a smile on your face. If you have any questions, just call: +49 3831 / 66 77 110 or send us an email: info@or24.de
Your or24.de Team