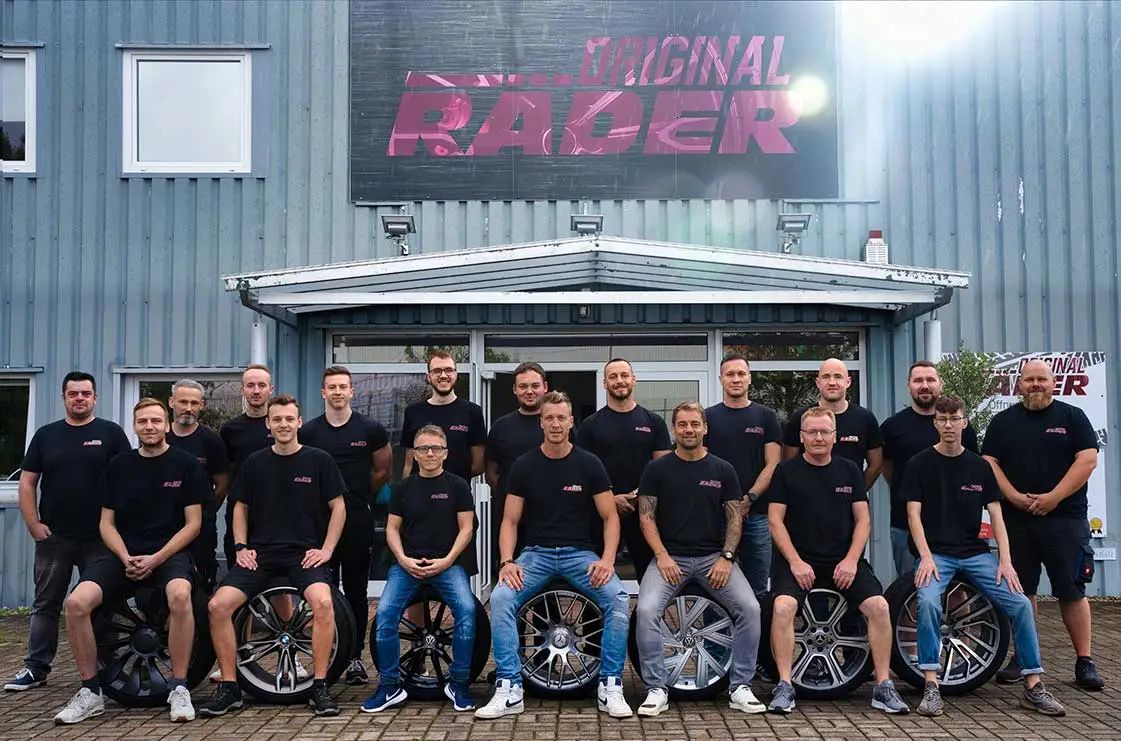 ---
About Original Räder - Team OR24
Our medium-sized company started in 2007 in Stralsund - near the island of Rügen - and initially concentrated on selling tuning parts and rims. At that time, the team consisted only of the two partners. However, the company grew very quickly and the number of employees is also increasing to this day.
Currently, we are 15 permanent employees, 3 trainees, plus temporary workers. We also offer various internship opportunities to pupils and students. Our team is constantly trained in customer service and technology. External teams also support us in SEO and design.
Over time, the range developed more and more towards original bikes. This development resulted in this shop that you are visiting right now. We are so convinced of original rims and complete wheels that we have dedicated a separate shop to them. Because original complete wheels from Audi, BMW, Mercedes-Benz AMG and VW offer the perfect fit and are technically and design-wise exactly matched to your car. Due to their high quality, original rims contribute to the value retention of your vehicle and also have a low depreciation themselves.
Our numerous positive reviews, including eBay and Shopvote, prove our customer orientation. Because a successful business is only possible if you are satisfied. Convince yourself of our service.
We offer a large product range of aluminium rims and forged rims of the brands Audi, BMW, Mercedes, Tesla and Volkswagen. But at OR24 you can also buy rims with summer tyres and winter tyres of other brands like Skoda, Seat, Maserati, Ferrari, Volvo or Land Rover.
We source the products we offer directly from car manufacturers, dealers and private individuals. Each set of wheels we offer is first thoroughly inspected and cleaned using the latest technology and, if necessary, professionally reconditioned.
We then produce detailed, high-resolution photos of the wheel sets so that you can get as realistic an impression as possible of the goods. All photos in our shop represent exactly the wheel set that is for sale. We do not work with example photos and statements like "picture similar". We describe the item with all the essential features such as rim and tyre data. You get exactly the item as it is described and photographed.
In January 2020, Tuning Lifestyle finally became Original Räder 24 GmbH! In June 2022, we changed our main domain from original-räder.de to or24.de!
Follow us on our social media profiles for more insights into our work!