VW ID.3 Rims: Highest quality guaranteed ✓

---
Experience e-mobility now
"The ID.3 marks the beginning of a new, dynamic era in the world of electromobility. Electrifying performance meets groundbreaking design and ranges suitable for everyday use. And all this for people who are looking for change. The future is ready. Get in." (Autohaus Dürkopp)
Electromobility is changing transport. Not only the automotive industry will increasingly be involved in this lucrative growth market, and it has only just begun! Electromobility is the beginning of a new era of mobility that will soon be dominated by electric cars. The future holds exciting possibilities with electric vehicles, as they can help us achieve our energy goals while moving people quickly and efficiently. For example, there are plans to build charging stations for all types of vehicles on motorways across Europe so drivers no longer have to worry about running out of power when travelling long distances.
The excitement around electric mobility not only encompasses the fun of driving, but also promises to revolutionise the way we power our everyday lives by combining transport and generation in novel ways.
VW ID.3 Rims: Full power and performance
VW ID.3 rims and complete wheels are just what you need for your Volkswagen vehicle. With ID3 rims, you can experience the full power and performance of e-mobility!
Why you should choose original ID3 rims is easy to explain. It's the safety you'll achieve with them, the greater driving comfort thanks to good absorption in the event of impacts, potholes and reliability in dangerous situations thanks to strict quality controls.
Just take a look at the original Volkswagen rims in our shop. You will see that they have a noble, timeless and high-quality design, just like the cars themselves. So they are a perfect match for your ID3.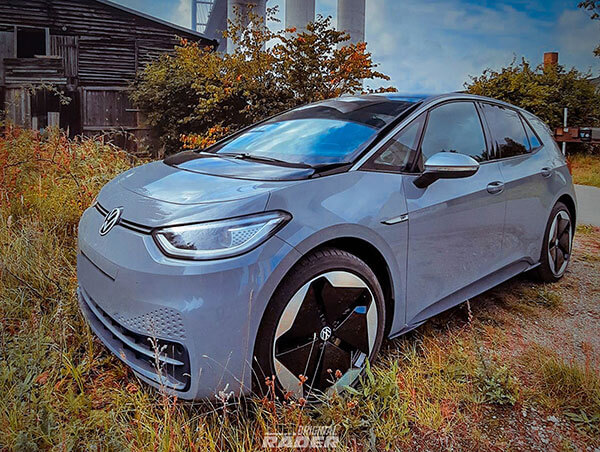 Winter complete wheels for your ID3
It's time to take a look at the VW ID3 winter complete wheels (winter wheels with matching tyres).
Designed for low temperatures and icy conditions, these ID3 complete wheels with winter tyres offer the best driving characteristics and maximum safety in slush, ice and any other slippery surface.
We've got everything you need from these new VW ID3 winter wheels with matching tyres that are perfectly matched. So it's easier than ever when you take to snowy roads this winter season.
Because they're specifically tailored to your car and weather conditions, and have excellent traction properties in harsh winters - making them the perfect alternative to all-season tyres.
VW ID3 rim sizes
At or24.de, you'll find the right rims for your VW ID.3 in 10-inch and 20-inch sizes. The new rim designs will also make your heart beat faster